Support:Documents:Examples:Some Useful Tools
Jump to navigation
Jump to search
Some Useful Tools
Fast Slice Viewing Sliders
In COMKAT R4.0a, you can skim through slices fast by clicking and holding the button.
Match IVD centers
In COMKAT R4.0a, you can match the centers of your image volume automatically.
Save Temporary position
By clicking on the right button of your mouse on the image, you can save a current position :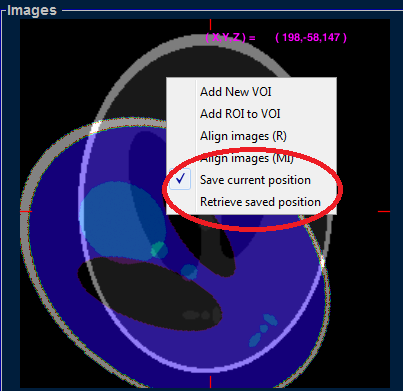 And retrieve the saved position after you translocate, rotate or even change the slice position.